Scheme information
Scheme
Antinuclear antibodies
Service provider
Labquality
Accreditation
Not accredited
Coverage
Preanalytical, analytical and postanalytical phase (Integrated EQA)
Distributions
Europe and Middle East
Coordinators
Mira Saarinen
Products
5900 / Antinuclear antibodies
Samples: 3 liquid human serum or plasma samples, 0.6 mL each.
Type: Physical sample
Examinations: ANA, ENAAb, RNPAb, SmAb ( SmDAb and/or SmBAb), SSAAb, SSBAb, Scl70Ab, CENP-B, CENP-A, Jo1Ab, DNAnAb (dsDNA), HistAb, RibP Ab, RNApol III Ab. Pre- and/or post-analytical cases in part of the rounds.
Additional information: Extractable antinuclear antigens and double-stranded deoxyribonucleic acid are included.
Contact us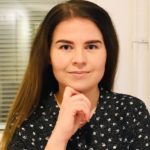 Mira Saarinen
EQA Coordinator
mira.saarinen@labquality.com
+358 9 8566 8200
Leave us a contact request