Proteins, immunochemical determinations
Scheme information
Scheme
Proteins, immunochemical determinations
Service provider
Labquality
Accreditation
ISO/EN 17043 (PT02/FINAS) Only the analysis phase is accredited.
Coverage
Analytical phase
Distributions
Europe and Middle East
Expert
Petra Anttila, Kari Åkerman
Products
2230 / Proteins, immunochemical determinations
Samples: Alpha-1-antitrypsin, alpha-2-macroglobulin, albumin, ceruloplasmin, complement C3, complement C4, haptoglobin, hemopexin, IgA, IgG, IgLcKappa, IgLcLambda, IgLcKappa free, IgLcLambda free, IgM, orosomucoid, pre-albumin, RBP, transferrin, transferrin receptor.
Type: Physical sample
Examinations: 2 liquid or lyophilized human serum samples, 1 mL each.
Additional information:
Contact us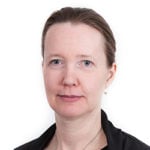 Päivi Ranta
EQA Coordinator
paivi.ranta@labquality.com
+358 9 8566 8200
Leave us a contact request