Scheme information
Service provider
Labquality
Accreditation
ISO/EN 17043 (PT02/FINAS) Only the analysis phase is accredited.
Coverage
Analytical phase
Distributions
Europe and Middle East
Products
2410 / Therapeutic drugs
Samples: 2 liquid or lyophilized human serum samples, volume 5 mL each.
Type: Physical sample
Examinations: Amikasin, amitriptyline, carbamazepine, carbamazepine free, cyclosporine, digoxin, disopyramide, ethosuximide, flecainide, gentamycin, lidocaine, lithium, methotrexate, NAPA, netilmycin, nortriptyline, paracetamol (acetaminophen), phenobarbital, phenytoin, phenytoin free, primidone, procainamide, quinidine, salicylate, theophylline, tobramycin, tricyclics, valproic acid, valproic acid free, vancomycin.
Additional information:
Contact us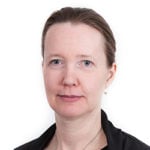 Päivi Ranta
EQA Coordinator
paivi.ranta@labquality.com
+358 9 8566 8200
Leave us a contact request