Urine strip test and particle count
Scheme information
Scheme
Urine strip test and particle count
Service provider
Labquality
Accreditation
ISO/EN 17043 (PT02/FINAS)
Coverage
Analytical phase
Distributions
Globally available
Coordinators
Anna-Riitta Vanhanen
Products
3130 / Urine, strip test B, particle count and estimation of density
Samples: 1 lyophilized or liquid urine, 15 mL.
Type: Physical sample
Examinations: Particle count: erythrocytes and leukocytes. Estimation of density: creatinine, relative density, osmolality. Strip tests: glucose, ketones, leukocytes, nitrite, pH, protein, blood.
Additional information: Also suitable for automatic analyzers (erythrocytes and leukocytes counting). The arbitrary concentrations of the obtained strip test results will only be collected in order to avoid different groupings of positive categories used by different strip tests and user laboratories. Water for dissolution of the lyophilized sample available, see scheme 3131, should be ordered separately.
3131 / Urine, strip test B, 15 mL water for sample dissolution
Samples: 15 mL water for dissolution of lyophilized samples of scheme.
Type:
Examinations:
Additional information: Only in connection with scheme 3130.
Contact us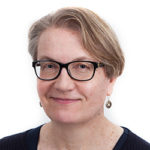 Anna-Riitta Vanhanen
EQA Coordinator
anna-riitta.vanhanen@labquality.com
+358 9 8566 8200
Leave us a contact request