Meet us at IFCC WorldLab in Seoul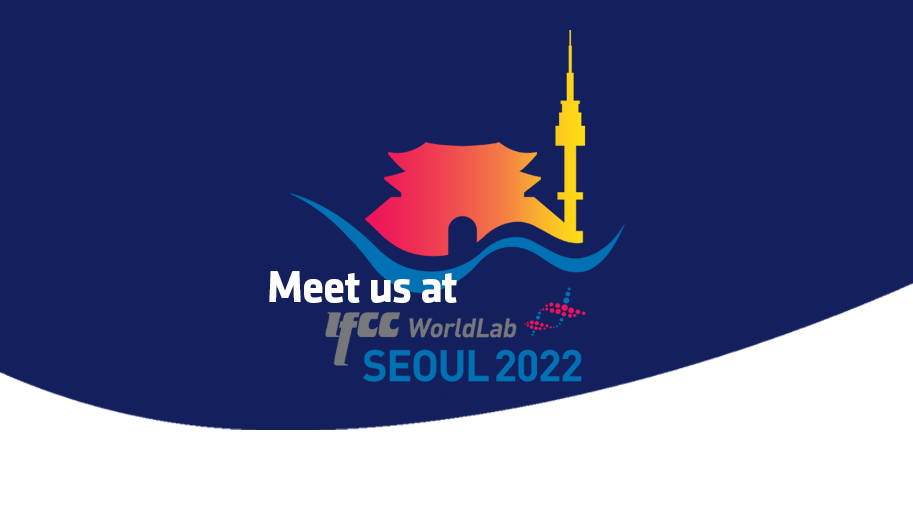 Labquality's international sales team will be available for meetings at the IFCC WorldLab exhibition on 26–30 June 2022 in Seoul. You will be able to meet our Sales Director Juha Wahlstedt and Key Account Manager Jukka Korhonen.
Book a meeting or come visit our booth 119 in Hall B!
---
Clinically relevant external quality assessment service
Labquality's International EQA programs are well-known all over the world. Labquality provides a completely new approach to external quality assessment by combining extra-analytical evaluation with traditional EQA schemes.
These new integrated EQA schemes fulfil the ISO 15189 standard requirements concerning extra analytical phases of the laboratory investigation process. The EQA program 2022 already has 40 integrated EQA schemes that include pre- and/or post-analytical cases, marked with the EQA3 label in the product catalogue. The main EQA schemes are accredited according to ISO 17043 (PT02/FINAS).
Read more about Labquality's Integrated EQA Service >>
Join our global external quality assessment service (EQAS/PT) partner network!
Over 7,500 medical laboratories or point-of-care testing sites all over the world have chosen Labquality as their primary EQA provider because of the clinically relevant design of EQA programs and the professional support of our local partners.
We are looking for more distributors, especially from the South-East Asia region. We will provide you with personal and professional support to achieve your goals as a successful distributor. If you are interested in hearing more about the partnership benefits, please contact Jukka Korhonen.
Bring your in-vitro diagnostic and medical devices to any market efficiently
Our team of experts serves IVD and medical device manufacturers and clinical laboratories by providing comprehensive consulting services for, among other things, support in global regulatory approvals or clinical/performance evaluations and studies for laboratory-developed tests.
Labquality's experts have years of specific medical device experience in regulatory affairs, quality, or development. Our experts make hundreds of registrations in over 40 countries for a wide array of devices from low risk to very high risk. We also provide open and customised training related to the various aspects of medical devices. If you are interested in hearing more, please contact Juha Wahlstedt.
Labquality Days 9-10 February 2023, Helsinki
Labquality Days – The International Congress on Quality in Laboratory Medicine is one of the largest annual international congresses in Scandinavia focusing on quality in laboratory medicine and medical devices.
The inspiring atmosphere of the annual scientific congress gathers medical laboratory and quality management professionals together to exchange ideas and meet colleagues in Finland.
The leading themes for Labquality Days 2023 are Usefulness of measurement uncertainty – Benefits for the patient?, From Analytical to Diagnostic Quality: Approaches to Interpretative EQA and Future of Medtech.
See you at WorldLab!
---
Juha Wahlstedt
Head of Sales
+358 50 327 5338
Jukka Korhonen
Key Account Manager
+358 50 540 9351