Biological Safety ISO 10993
Labquality provides medical device manufacturers help with setting up a biological safety evaluation process and preparing biological evaluation documentation for their medical products.
Evaluating biological safety
Biological safety needs to be evaluated for every medical device and in vitro diagnostic medical device which contains parts or materials that have patient contact. Evaluation may lead to biological safety testing to verify biological safety of the device. Evaluation and testing is most conveniently performed following ISO 10993, a standard series which is planned to be harmonized with Regulations 2017/745 (MDR) and 2017/746 (IVDR) and already is in a recognised consensus standard list of US FDA.
Labquality
Planning the biological safety evaluation process together with the manufacturer in accordance with applicable standards and regulations
Helping the manufacturer to implement and maintain the biological safety evaluation process
Preparing biological safety evaluation plans and reports
Helping the manufacturer with risk analysis covering biological safety aspects
Evaluating existing data on biological safety and helping the manufacturer in choosing the correct test pattern based on the data
Helping the manufacturer with risk analysis covering biological safety aspects
Contacting test facilities and arranging chemical and biological testing
Helping the manufacturer in the interpretation of the test results
Offering toxicological expertise through our co-operation network
Helping the manufacturer in answering the biological safety related questions raised by notified bodies and authorities
Offering customized training for biological safety evaluation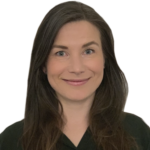 Contact us for more information
Meeri Säily
Sales Manager
meeri.saily@labquality.com