IVD Performance Evaluation
Labquality helps manufacturers comply with the clinical evidence requirements of the IVD Regulation.
Performance evaluation
Performance evaluation is a requirement in the In vitro Diagnostic Medical Devices Regulation 2017/746 (IVDR).
It refers to an assessment and analysis of data to establish or verify the scientific validity, the analytical and, where applicable, the clinical performance of a device.

Before any in vitro diagnostic medical device can be legally placed on the EU market, a manufacturer must comply with the requirements of the IVD Regulation. Clinical evidence shall support the intended use of the device and be based on a continuous process of performance evaluation.

Performance evaluation shall demonstrate the scientific validity, analytical performance and clinical performance of the device and it shall follow a performance evaluation plan. The clinical evidence derived from the performance evaluation shall provide scientifically valid assurance that the relevant safety and performance requirements of the IVD Regulation are fulfilled.
Labquality
How can we help?
Labquality helps manufacturers comply with the clinical evidence requirements of the IVD Regulation by:
making the performance evaluation plan
making plans and reports for analytical performance studies
demonstrating the scientific validity through a systematic literature review
making plans and reports for clinical performance studies
making the performance evaluation report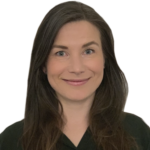 Contact us for more information
Meeri Säily
Sales Manager
meeri.saily@labquality.com