Technical documentation
Global Registrations
QA/RA Services
Regulatory plan
Labquality can assist medical device manufacturers by evaluating and planning how to get their medical devices into applicable markets.
Market access
When planning on bringing a medical device to the market, applicable regulative requirements need to determined. A regulatory plan is a document to collect these requirements but also to plan and document the regulatory framework including qualification, classification, standards and guidances. It includes also the applicable regulative path, called conformity assessment procedure for the device. This regulative framework is more or less different for each regulative area.

The conformity assessment procedure determines the actions and documentation needed for the regulatory submission of the device as well as the requirements for the quality management system under which the device is developed and manufactured.

In EU, conformity assessment procedures are set out in Article 52 and Annexes IX to XI of MDR (2017/745), and in Article 48 and Annexes IX to XI of IVDR (2017/746). For other regulative areas, conformity assessment is defined in the applicable regulation.

The applicable conformity assessment procedure depends on the type and risk class of the device, both of which need to be defined in the regulatory plan.
Labquality
How can we help?
Labquality's experts can help your company in creating a regulatory plan. When creating regulatory plans for medical device manufacturers, we consider and include all the required and necessary aspects to find the most feasible approach for the applicable regulatory submission.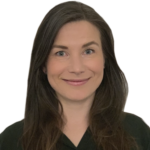 Contact us for more information
Meeri Säily
Sales Manager
meeri.saily@labquality.com