US FDA 21 CFR Part 820 (QSR)
Labquality has great expertise with quality systems, including the USA Food and Drug Administration Quality System Regulation, QSR, 21 CFR Title 820.
What are the QSR requirements?
Any company that want to sell their medical devices in the United States has to be compliant to FDA quality system regulation 21 CFR Part 820 (QSR). The QSR set the requirements for quality management system and are similar to ISO 13485 requirements. However, there are certain differences. The FDA QSR is a US law that needs to be followed, whereas ISO 13485 status is not similar in the EU.
Quality System Regulation 21 CFR 820
According to the regulation, manufacturers shall
Establish that the quality system is consistent with the complexity of the device, manufacturing processes and size, and the complexity of the manufacturing facility
Plan to define and implement effective procedures
Implement what has been documented and is going to be done
Check the system and make necessary changes (CAPA)
Act upon changes and ensure they are implemented
Labquality
How can we help?
Labquality can assist you on
Planning the QMS together with the manufacturer according to the QSR regulation
Helping the manufacturer identify all processes needed for their QSR
Preparing the Quality Manual, QMS process descriptions, templates, databases, and other documentation needed together with the manufacturer
Helping the manufacturer choose and implement electronic QMS when needed
Helping the manufacturer maintain and continually improve their QMS
Support the manufacturer with daily QMS activities including nonconformances, feedback, complaints, internal and supplier audits, vigilance, and many others
Offering customized and open training for medical device QMS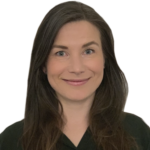 Contact us for more information
Meeri Säily
Sales Manager
meeri.saily@labquality.com

Labquality provides medical device manufacturers help with setting up quality management systems (QMS).
Labquality can help medical device manufacturers continually improve their quality management system (QMS).