Labquality
Contact Us
We are happy to help you with all things related to quality.
Customer service
Our customer service team is available from 8:30 AM to 4 PM (EET).
tel +358 9 8566 8200
email: info@labquality.fi
Please fill in the contact form.
Addresses
Kumpulantie 15
00520 Helsinki
Finland
Wilhelmsstraße 10
34117 Kassel
Germany
ul. Dzwonkowa 104
43-100 Tychy
Poland
Please kindly send primarily e-invoices.
E-invoices
E-invoice address: 003701100791
Operator: Pagero
Operator ID: 003723609900
Paper invoices
Please send the paper format invoices to:
Labquality Oy, PB 7214, 02066 DOCUSCAN.
Additional information
If you do not have a possibility to send e-invoices please send invoices via e-mail as pdf-format
to the e-mail address mentioned above. Add e-mail address into "TO"-field (not CC or BCC).
Incorrect invoicing address will cause a delay in invoice processing and setting up the payment.
In order to smooth the process, please state the following reference information on your invoice:
Contract number, Contact person at our company and Cost center.
For further information on invoicing, please contact us via e-mail: talous@labquality.fi.
Please state our company name on e-mail subject field.
Labquality VAT number is FI01100791.
Management
Juha-Pekka Nuutinen
CEO
jp.nuutinen@labquality.com
+358 40 828 3210
Customer service
Minna Kankainen
Customer Service Manager
minna.kankainen@labquality.com
+358 45 131 1682
EQA
Juha Wahlstedt
Head of Sales
juha.wahlstedt@labquality.com
+358 50 327 5338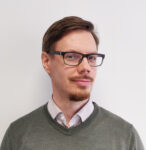 EQA
Jukka Korhonen
Key Account Manager
jukka.korhonen@labquality.com
+358 50 540 9351
Training and events
Miia Kämppi
Training Manager
miia.kamppi@labquality.com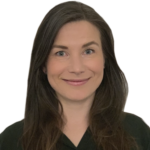 IVD/MD
Meeri Säily
Sales Manager
meeri.saily@labquality.com
IVD/MD
Anne Suorsa
Team Lead, Quality and Regulatory Affairs
anne.suorsa@labquality.com
IVD/MD
Heikki Pitkänen
CEO & Founder, Lean Entries - Senior Expert, Regulations & Quality
heikki.pitkanen@labquality.com
Mika Siitonen
Business Development Manager
mika.siitonen@labquality.com