Scheme information
Service provider
Labquality
Accreditation
ISO/EN 17043 (PT02/FINAS) Only the analysis phase is accredited.
Coverage
Preanalytical and analytical phase
Distributions
Europe and Middle East
Products
2300 / Hormones A: Basic analytes of hormone and immunochemistry
Samples: 2 human serum samples with differing concentrations, 3 mL each. Liquid serum (one level) included in Apr and Oct rounds. Pre- and/or post-analytical cases in part of the rounds.
Type: Physical sample
Examinations: Ferritin,folate,hCG (total, intact),T3, free T3, T4, free T4, TSH, vitamin B12, active vitamin B-12, act. B-12 vit., pre- and/or post-analytical indicators.
Additional information: 2300S is a limited version of the scheme available for laboratories performing testing of 1-5 analytes. For additional set of samples, order scheme 1300.
2300S / Hormones A, limited selecton of analytes
Samples: 2
Type: Physical sample
Examinations: Ferritin,Folate,Holotranscobalamin,T3,T3 free,TSH,Thyroxine,Thyroxine, free,Vitamin B12, act. B-12 vitamin, hCG intact,hCG total
Additional information:
Contact us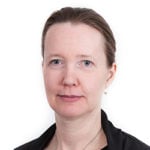 Päivi Ranta
EQA Coordinator
paivi.ranta@labquality.com
+358 9 8566 8200
Leave us a contact request