Clinical Investigation
Clinical investigations are demanding processes, but they are also the most reliable way to produce high-quality information about the operation of a medical device. We provide services and expertise in the planning, preparation, and conduct of clinical investigations.
We provide seamless services and expertise in the planning, development, conduct and reporting of medical device clinical investigations in accordance with the internationally acknowledged ISO 14155:2020 standard, as well as considering MDR and national requirements. Our teams are located in Finland, Germany and Poland.
Clinical Investigation Planning
We believe that an early start in planning the collection of clinical evidence during product development is key to reaching market entry on schedule. We help our clients with clinical development planning that is aligned with the regulatory plan, business strategies and budgets. We will put together the necessary team to design and develop your clinical investigation. Seamless collaboration with our medical device CRO team and consultants will guarantee the best possible results for you.
Clinical Investigation Project Management
We work together with you and lead the clinical investigation project efficiently to save time and resources. Our CRO team with experienced project managers, monitors, medical writers, data managers and medical advisors contribute to our clients with selected services or complete solutions.
Regulatory Submissions
We have practical knowledge of the often complex local and EU regulations and requirements for clinical investigations. Whatever the regulatory purpose of a clinical investigation we ensure our clients compliance and good communication with the ethical committees and regulatory bodies. We have strong experience in regulatory document preparation with efficient outcomes. We ensure that safety reporting as a crucial element of a clinical investigation is performed according to requirements.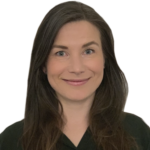 Contact us for more information
Meeri Säily
Sales Manager
meeri.saily@labquality.com