Clinical Evaluation
We provide services and expertise in the planning, preparation, and conduct of clinical evaluations.
Clinical Evaluation
We help you develop the needed clinical evidence for your medical device. We ensure consistency with your  intended purpose, claims and technical documents.
Explore our services
Clinical Data Strategy
We help you to plan and maintain an efficient clinical data strategy from product development to the post-market phase. A carefully planned strategy enables bringing your device to market faster and supports marketing. Our objective in writing a clinical data strategy is that investigations support the claims with needed clinical evidence and that your resources are focused.
Clinical Evaluation Plan and Report
Our experienced team can help in writing and updating your clinical evaluation documents in compliance with regulatory requirements. Clinical evaluation is an important link between the technical file and clinical investigation. It is a systematic and continuous process to validate the safety and performance, including clinical benefits, of the device when used as intended by the manufacturer.
Clinical Evaluation SOP
Save time and effort by letting us help in composing a standard operating procedure that is the right fit for your type of device and processes. According to the MDR, a medical device manufacturer's QMS must address clinical evaluation.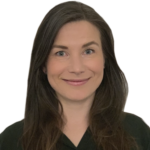 Contact us for more information
Meeri Säily
Sales Manager
meeri.saily@labquality.com