EQA Program
Our external quality assessment (EQA) program is aimed at medical laboratories and point-of-care testing sites. The program includes more than 250 clinically relevant external quality assessment schemes and it is compliant with ISO 15189 standard requirements.
Changes in the 2024 program
New schemes and products
2707 Maternal serum screening
8205 Pipette control
5254 Mycoplasma genitalium, drug resistance, nucleic acid detection
5253 Helicobacter pylori, nucleic acid detection
5088 HIV, antibodies and antigen detection, extra set of samples
5231 Mycobacterium tuberculosis, drug resistance, nucleic acid detection, extra set of samples
4389 D-dimer, extra set of samples
5683 Mpox (Monkeypox virus), nucleic acid detection
8850 DNA sequencing (EQUALIS)
8851 Quantification of ABO antibodies (EQUALIS)
8852 Titration of erythrocyte antibodies (EQUALIS)
8853 Iohexol (EQUALIS)
8854 Phosphatidyl ethanol in blood (EQUALIS)
8855 Alcohol biomarkers in urine (EQUALIS)
Planned pilot schemes
Pilot schemes are EQA schemes under our product development. Read more.

All changes are listed in the Product Catalogue 2024 on page 5.
Please download the catalogue from the button below.
Labquality
Subscription for 2024 will open on 2 October 2023
Please subscribe to the 2024 EQA programs before the end of November 2023 to ensure your participation in all needed EQA rounds. You can renew your subscription by contacting our local partner in your country. Direct customers of Labquality can renew their subscriptions on LabScala starting on 2 October 2023. If you need more information, please contact our customer service:
info@labquality.fi
.
Sales and Customer Service
Juha Wahlstedt
Head of Sales
juha.wahlstedt@labquality.com
+358 50 327 5338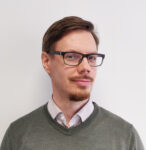 Jukka Korhonen
Key Account Manager
jukka.korhonen@labquality.com
+358 50 540 9351
Minna Kankainen
Customer Service Manager
minna.kankainen@labquality.com
+358 45 131 1682