Solutions for Medical Device Manufacturers
Our team of experts serves medical device manufacturers by providing high-quality services for the regulatory lifecycle of your products.
Solutions tailored to your needs
Our medical device, in vitro diagnostic and CRO experts work together in creating the most efficient solutions for you. We are a team of multidisciplinary professionals with years of industry experience. Our flexible resources are ready to quickly step in to deliver prime regulatory and quality service. We always work from your unique perspective. Whether a one-time assignment or a long-term collaboration, we support you in every phase of your regulatory journey to reach your business goals.
Experience, seamlessly applied for the entire regulatory life cycle of your medical device.
IVDR or MDR transition in your hands?
We provide several solutions to tackle transition projects efficiently. Each transition project is different, but the process is the same:
Expanding to new markets?
All markets have their own requirements for medical devices, although the EU CE mark or US FDA clearance/approval is sometimes sufficient evidence for market entry and sometimes an excellent start for the registration process. Just remember to keep QMS compliant.
Capacity issues?
Do you have medical devices that need to be registered to new markets and their technical documentations need to be updated?
We can provide a professional team to work with your team as a capacity extension unit.
Medical device & IVD manufacturers
Compliance for the regulatory life cycle of your product
We provide you support with starting from the first idea of the product until the end of the product life cycle.
Tap on the image to read more.
Do you have an idea for a new product?
Time to contact us!
Getting a product idea is great! In a heavily regulated environment, you will thank yourself for contacting quality and regulation experts as early as possible to get the process straight and visible right away.
Keys to Success in Health Technology
Healthcare technology life cycle management is necessary to maintain patient information security, stay compliant, and improve patient care. We excel in medical device life cycle services and quality management. Discover our service portfolio below and find help for your needs today.
Welcome to Labquality Days 2024!
Labquality Days is one of the largest annual international congresses in Scandinavia focusing on quality in laboratory medicine and health technology. The scientific program covers the following topics this year: DATA, IVDR and RISK MANAGEMENT.
The congress will be held in Helsinki, Finland on 8-9 February 2024.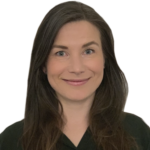 Contact us for more information
Meeri Säily
Sales Manager
meeri.saily@labquality.com

Explore our services
The solid know-how and experience of Labquality's experts brings clarity to device requirements and regulations.