Labquality's Partners in EQA
Labquality has EQA partners in more than 40 countries in Europe, South America, South-East Asia and the Middle East. Partner organisations sell and localize the EQA service in their territory. All partners have expertise in EQA and laboratory medicine. Please find the contact details of our partners below.
Interested in becoming our distributor?
Other countries
If you did not find your country from the above list, please get in touch with us. A great number of our EQA schemes are available to direct customers as well.
Sales and Customer Service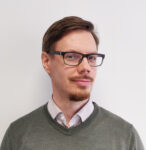 Jukka Korhonen
Key Account Manager
jukka.korhonen@labquality.com
+358 50 540 9351
Teija Häkkinen
Customer Service Coordinator
teija.hakkinen@labquality.com
+358 45 773 107 82