Usability
Product user experience and risk based thinking implemented into processes are essentials for medical device success. Labquality can support with the process creation and through the whole usability process.
Usability - standards & guidance
There are several standards and guidances which partially overlap each other. Labquality experts can assist you with the full spectrum of usability activities starting from creating a process in the QMS through creating a usability engineering file for your device including all the necessary formative and summative tests. Usability activities are mandatory.
Usability has its own standard for medical devices (IEC 62366-1) and it is in the harmonisation list for MDR and IVDR and in the recognised consensus standard list of the US FDA. This standard requires a risk-based approach and a certain set of documentation for each usability engineering file. A risk-based approach is also at the core of this standard. Usability thinking and efforts should be started as early as possible to understand what users need and want.
IEC 62366-1 focuses on the identification and mitigation of use-related risks and encourages great user experience. Also, ISO 14971 risk management standard covers usability aspects and these standards cross-reference each other. IEC/TR 62366-2 provides additional guidance and explanation for 62366-1 but does not contain any requirements.
For medical electric devices, IEC 60601-1-6 provides additional usability considerations.
ANSI/AAMI HE75 is not recognised in the EU but is in the US FDA-recognised consensus standard list. This is recommended reading and understanding for anyone working with medical device usability.
US FDA provides guidance documents for medical device usability but there is none in the EU. MDR, IVDR and some MDCG guidances refer to usability efforts.
Labquality
How can we help?
Labquality can support in following activities and documents
usability engineering process
full usability engineering file for medical device
formative test plans and reports
summative test plan and report
usability risk analysis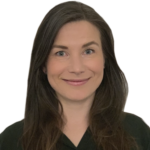 Contact us for more information
Meeri Säily
Sales Manager
meeri.saily@labquality.com