Regulatory Essentials in Health Tech: Regulatory Essentials of In Vitro Diagnostics
This session is dedicated to essentials for IVD developers, presenting the most important IVD standards, IVD risk classes and regulatory strategies for market entry. Some other IVD specifics are presented as well, such as compiling General Safety and Performance Requirements for IVDs and Performance evaluations.
The Regulatory Essentials in Health Tech training series consists of fourteen 2,5h webinar sessions.
Read more on the complete course page here >>
Upcoming trainings
Syksy 2023
Regulatory Essentials in Health Tech: Regulatory Essentials of In Vitro Diagnostics
Time: 26.10.2023 at 10-12:30
Place: Online
Price: 260€ + VAT 24%
Topics of this session
Early focus of the IVD developer

Is my product or software an IVD and what risk class?
What does the risk class tell me about my path to market?
A glance at the most important IVD standards
Your Regulatory Strategy to market entry

Other IVD specifics

General Safety and Performance Requirements for IVDs
Quality management for IVDs – What to consider?
Performance evaluations – What data do you need and what sources you can use?
Special Risk Management considerations for IVDs
Trainers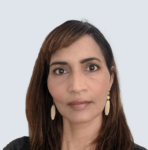 "I am a professional in regulatory affairs with a strong technical background and knowledge in a wide range of analytical techniques. During my 20+ years of career, I have gained a broad knowledge of global market needs and regulations for medical products including drugs, devices, and in-vitro diagnostics. Before joining Labquality Oy, I coordinated registration submissions to the EU, US, Asia, and Middle East Markets. I have contributed to building regulatory strategies for companies, including building, and maintaining relationships with local agents and regulatory bodies. In addition, I have acted as an internal auditor for quality systems compliant with the ISO 13485 standard, US (MDSAP) and EU regulations."
Target group
All health tech developers and stakeholders interested in gaining crucial knowledge on how to save months in time-to-market of in vitro diagnostic (IVD) innovations and to avoid typical dead-ends due to non-compliance to IVD regulations. Special focus on start-up founders and staff, university innovator teams and young health tech professionals, business advisors and investors from early seed development to international scaling.
After this session, you
Know the regulatory specifics related to in vitro diagnostics (IVD)
Have the know-how to apply the correct IVD regulations and standards to your innovation
Understand the most crucial regulatory bottlenecks and typical pitfalls in IVD business and time-to-market
Manage the basic terminology of the IVD regulations and standards
Notice
It is recommended to follow the Regulatory Essentials sessions 1-4 prior to this course.
Billing and cancellation policy
Participation in the training can be cancelled two weeks (14 days) before the event free of charge. For cancellations made after this, we will charge 50% of the participation fee, except for cancellations made one week before the event, we will charge a 100% participation fee.
Cancellations are always made in writing to: koulutus@labquality.fi.
The participating organization may, if it wishes, change the participant free of charge by notifying it in writing before the event to: koulutus@labquality.fi. The participation fee will be invoiced immediately after the event. The training session will be confirmed to the participant by e-mail about a week before the event. Labquality reserves the right to cancel the training session due to a small number of participants.