Global Registrations & Market Access
Streamline your market access with Labquality.
Each medical device (MD and IVD) needs to be registered in a regulatory area/country before being able to start selling the device there. Each area has their own requirements and procedures. We have registered low and high-risk medical devices in the EU and in nearly 50 countries worldwide. Save your precious time and contact us!
Global Registrations
When the technical documentation for your medical device is ready and it conforms to the applicable regulation, the device needs to be registered in order for you to be able to sell it. This is specific for each regulative area/country. The EU has a different process than the US FDA and even within the EU, some medical devices need local acceptance. On top of this, all other areas/countries have their own requirements. Ideally, a market entry strategy has been planned as early as possible to make sure that technical documentation will meet the specific requirements of each area.
Registration is the key phase of any medical device market entry process as development is costly and there is an urge to start selling the device as soon as possible - time is money, after all. Therefore, the registration step should be as fluent as possible, and using Labquality's experts to do this together with you makes this goal most likely to succeed in time.
It should be noted that the definition of a medical device varies between countries/regulative areas. For example, if a device is a medical device within the EU, it may not be a medical device in the US. Therefore it is recommended to create a regulatory plan for each planned market area.
CE REGISTRATION
In the EU*, medical device manufacturers need to show their compliance with MDR or IVDR with the General Safety and Performance Requirements (GSPRs) of MDR or IVDR. Based on the risk class of the device (I, Im, Ir, Is, IIa, IIb, III for MDR or A, B, C, D for IVDR) one of the applicable conformity assessment procedures must be utilized. For most of the risk classes, a Notified Body needs to be involved.
For risk classes that need a Notified Body, a certificate of conformity together with a Declaration of conformity and an affixed CE mark is needed (+ items required in the conformity assessment procedure). For device classes that do not need a Notified Body, a Declaration of Conformity and an Affixed CE mark are needed (+ items required in the selected conformity assessment procedure).
Labquality's team has extensive experience with both MDR and IVDR, covering it all: equipment, reagents, as well as software.
*The map does not show all parts of Europe. Also, some parts of Europe are not part of the EU, thus some additional activities may be needed for areas outside of the EU.
US FDA REGISTRATION
In the US, there are no Notified Bodies as in Europe. All companies that are planning to sell MD or IVD devices in the US must register and list their devices. Also, owners or applicable operators of establishments must also register. The documentation needed to support the safety and efficacy of the devices is based on their risk classes which are I, II or III and the product code. There are also non-classified devices.
FDA sales approval, premarket approval, or just approval refers to the process for not exempt devices. FDA will review the technical documentation and there are several submission options available, while the most common are 510(k), De Novo or PMA.
Labquality's team has extensive experience with US FDA, covering MD and IVD devices from all risk classes.
REGISTRATION IN THE REST OF THE WORLD
Medical devices need to be registered separately in each country outside of the EU. Every country has their own regulations regarding medical devices. Having an EU CE mark and/or FDA clearance/approval will often make these registrations easier and sometimes very straightforward. Each country typically requires a local presence i.e., an office or an agent.
We have expertise in registering devices in at least the following countries in addition to the EU and USA:
Argentina, Australia, Brazil, Canada, China, Chile, Colombia, Costa Rica, Dominican Republic, Ecuador, Egypt, El Salvador, Guatemala, Honduras, India, Indonesia, Iran, Iraq, Israel, Japan, Malaysia, Mexico, Nicaragua, Panama, Peru, Philippines, Russia, Saudi Arabia, Singapore, South Africa, South Korea, Sudan, Syria, Taiwan, Tanzania, Thailand, Turkey, Ukraine, United Arab Emirates, Uzbekistan and Vietnam.
Labquality's team has long and extensive experience with several risk-class medical device registrations.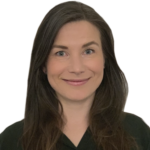 Contact us for more information
Meeri Säily
Sales Manager
meeri.saily@labquality.com