QA/RA Services
Make an impact by boosting your quality and regulatory operations with our QA/RA services. Whether you need to outsource a Quality Manager or just need assistance in quality and regulatory topics, we are here for you.
QA/RA Services for Healthcare Industry
The regulatory landscape is changing fast. In the EU, MDR and IVDR are fully functional, yet transitional times are still ongoing. In the EU and other markets new guidances, standard updates and new regulations come out or evolve on an almost weekly basis, thus a major additional need for regulatory and quality professionals to manage all this change is emerging. At the same time, more and more medical devices will be controlled by notified bodies, which requires a larger workforce. The number of qualified QA/RA professionals is limited, but Labquality offers you effective and tailored solutions to fulfil your needs.
Outsourced QA/RA Manager
Sometimes qualified QA/RA experts are not easily available, or you may not need a full-time QA/RA manager yet. If that is the case with you, we can provide a quality manager from our team of experts who will match your needs.
Customised QA/RA support projects
We provide single or multiple consultants to support your QA/RA operations together with your QA/RA team. The service can be customized for a special assignment of specific quality and regulatory tasks such as
regulative strategies due to changes in the regulative environment
technical documentation updates
new product design control support
global registration activities for any country, and related documentation updates
Support for Startups, Incubators and Institutions
We provide specific early-stage regulatory services tailored for startups, incubators and institutions. Operating in the medical device field may be complicated but our services allow making the right choices from Day One.
We also arrange the popular Regulatory Essentials for Health Tech training series. See more details in the pages linked below.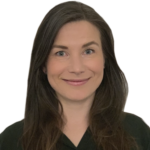 Contact us for more information
Meeri Säily
Sales Manager
meeri.saily@labquality.com